During my time studying Chemistry i grew aware of my enthusiasm for handcrafted objects. I changed my career to become a craftsman and finished my apprenticeship 2009 first of my class, awarded by the Sparkasse Aachen for outstanding achievements. Since 2011 I continue my education as travelling blacksmith mostly in foreign countries.
With my products I strive to give the user constant pleasure in everyday´s use of a unique object.
A functional and individually bespoke tool, serving outstandingly in kitchen, spare time or trade, turns work into enjoyment. An extraordinary button, that makes you want to look at and touch again and again, enriches your everyday life. The given form shows the material´s charachteristics. Hammer marks let you retrace the developement. Materials are chosen mainly out of functional reasons and worked on by traditional techniques. An added patina conveys warmth, colour and age and develops further with the years of use.
All devices we use since millenia, I aim to give identity and long lasting liveliness. The more of joy is worth that attention. With this goal I taught myself other techniques in addition to my profession as blacksmith. Not to copy old things, but to create new ones the way they are meant to be. I work with materials like Damascus Steel, laminated steel and Mokume Gane, that I manufacture myself, as well as non-ferros and noble metals. All steps in the process are done by myself. I enjoy to work with non-metalic materials like wood and clay as well.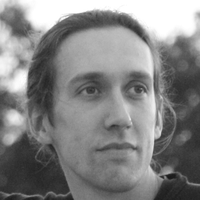 Maik Salzmann